Delete media item?
Delete this item from the media gallery? It will also be deleted from any related story update.
Set as ?
The campaign video will appear in social media and email.
The campaign cover picture will appear in social media and email.
The will appear at the top of your campaign page and in social media and email.
Reset ?
It won't be used as default in social media and email. The will remain in the media gallery.
It will be removed from the top of your campaign and won't be used as default in social media and email. The will remain in the media gallery.
Delete update
Delete this story update?
Any pictures or videos will remain in the campaign's media gallery.
Post your like
Post your like on Facebook.
 https://www.sepsis.org/faces/toby-palma/
SEPSIS SURVIVOR 
In late October of 2011 I was working in Early Intervention and, because my sons were older, I was also working on my Masters degree with loving support from my husband. Our lives were busy but were filled with love. There was a long weekend coming up so I decided to plan a visit to Reno to visit my oldest son, who was attending college there.
I was really excited as this is my favorite time of year knowing that Thankgsgiving, birthdays and Christmas will soon be here! Little did I know that instead of enjoying a fall visit to Reno, I would be fighting for my life.
I hadn't been feeling well during the week and knew it was a bladder infection, so I decided to go to Urgent Care after work. (Sepsis and Urinary Tract Infections) I was sure I would be better in a few days after taking antibiotics. I felt really, really sick by the time I made it to Urgent Care. I remember telling the doc I've never felt this bad ever from a bladder infection. He was not concerned, gave me my prescriptions, and sent me on my way. By this time I was so weak, I could hardly drive home.
The next morning I told my husband to take me to the ER. I just knew that something was very, very wrong. Unfortunately for me the ER doc thought that the antibiotic hadn't had enough time to work and told me to go home and finish the prescription. I was so scared and so sick. I was getting weaker by the hour and soon couldn't drink or even make it from my bed to the bathroom. I remember becoming confused and feeling unimaginable pain. This time we went to a different ER and was told that I was very, very sick. I was barely able to speak and breathing was becoming harder and harder. I remember the nurse placing 2 IVs, one in each arm and saying we are on sepsis protocol.
The remainder of my hospital stay, I really don't remember much. I just thought, so this is what dying feels like. My official diagnosis was urosepsis and, thankfully, the third doctor recognized my symptoms and took my infection seriously. I am thankful everyday to be alive but often wonder if those other doctors would have recognized my symptoms sooner and treated my infection more aggressively, I would not have developed sepsis. Even after being discharged I had to learn to walk again and sleep is still an issue for me. I also suffer from PTSD.
As far as long term effects from sepsis, my body has never been the same. In 2012 I was diagnosed with multiple sclerosis and in 2015 with rheumatoid arthritis. (Sepsis and Autoimmune Diseases) I feel that my body's overwhelming inflammatory response to my bladder infection triggered the MS & RA. Finally, with the combinations of medications and many years of hosptializations, I am having more and more good days. I will continue to spread the word about sepsis as I still find that not enough people know what sepsis is and how quickly it can take a life.
 I have been living with Multiple Sclerosis for many years now and I know the Alinker would be life changing for me! I would love to be able to walk next to my sons at the park instead of having them push me in the wheelchair and my back is to them. Also having an Alinker would allow me to use my legs more and be able to walk farther than I would be without it! And to quote Selma Blair she wishes everyone with Multiple Sclerosis should have an Alinker! 
Toby's activity
Nothing to show yet.
Toby's campaigns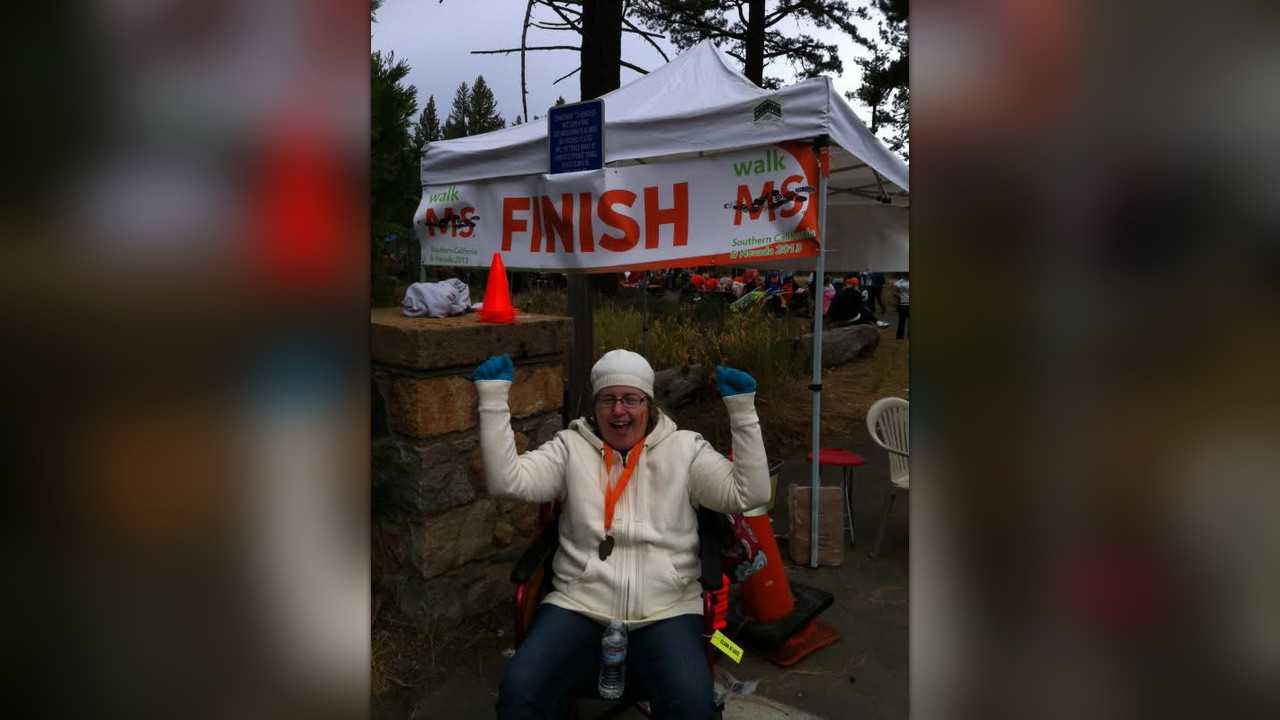 This is more than a walking bike, this is about family, belonging, mobility, freedom, agency and connecting with each other in kindness, feeling whole
$3,155
raised of $3k goal
Finished March 5, 2022
Start a campaign like this
Profile privacy settings
Public profiles are indexed by Google and other search engines.

Show the number of campaigns run, contributions received, total raised, and date the organization started with FundRazr.
Show a chronological feed of contributions, campaigns milestones, etc.
Stats and activity can only be shown when the profile is public.
It might take up to 3 minutes until changes appear for visitors.