Delete media item?
Delete this item from the media gallery? It will also be deleted from any related story update.
Set as ?
The campaign video will appear in social media and email.
The campaign cover picture will appear in social media and email.
The will appear at the top of your campaign page and in social media and email.
Reset ?
It won't be used as default in social media and email. The will remain in the media gallery.
It will be removed from the top of your campaign and won't be used as default in social media and email. The will remain in the media gallery.
Delete update
Delete this story update?
Any pictures or videos will remain in the campaign's media gallery.
I was diagnosed with MS in February 2019. Covid had just hit. My Neurologist delayed any treatment until July because of it. In July 2019 I had an infusion treatment. At this time I was basically homeless and staying on a friends couch in Ohio. Eventually I got offered a low income apartment in Kentucky where I had previously been living prior to becoming homeless. Treatment was again delayed until March of 2021. I elected to go with the monthly shot instead of the 6 month infusion treatments because I could do it at home. Traveling an hour and a half to the nearest VA was just to hard as the treatments make me extremely weak and tired. I went from using a cane to a walker by the time my treatments were actually started. Now I am using a wheelchair mostly but get physical therapy weekly to try and improve the strength of my leg muscles. It is slow going but I am improving. I think that having an Alinker bike would help with that a lot. It would also enable me to resume activities that are almost impossible to do now. I am an amateur photographer and have been one since the age of 14. Using a walker to take my favorite nature shots is almost impossible because I need to keep one hand on the walker for balance. Also, my legs give out after a few minutes. The Alinker would allow me to be seated with both hands available to use my camera. It could also allow me to resume my love of Disc Golf for the same reason, not to mention strengthening my leg muscles. Before the MS took over my body I was very active physically. Now I am pretty much sedentary. My quality of life would be much improved with the Alinker. Please help me obtain one so I can improve my quality of life.
Teresa's activity
Nothing to show yet.
Teresa's campaigns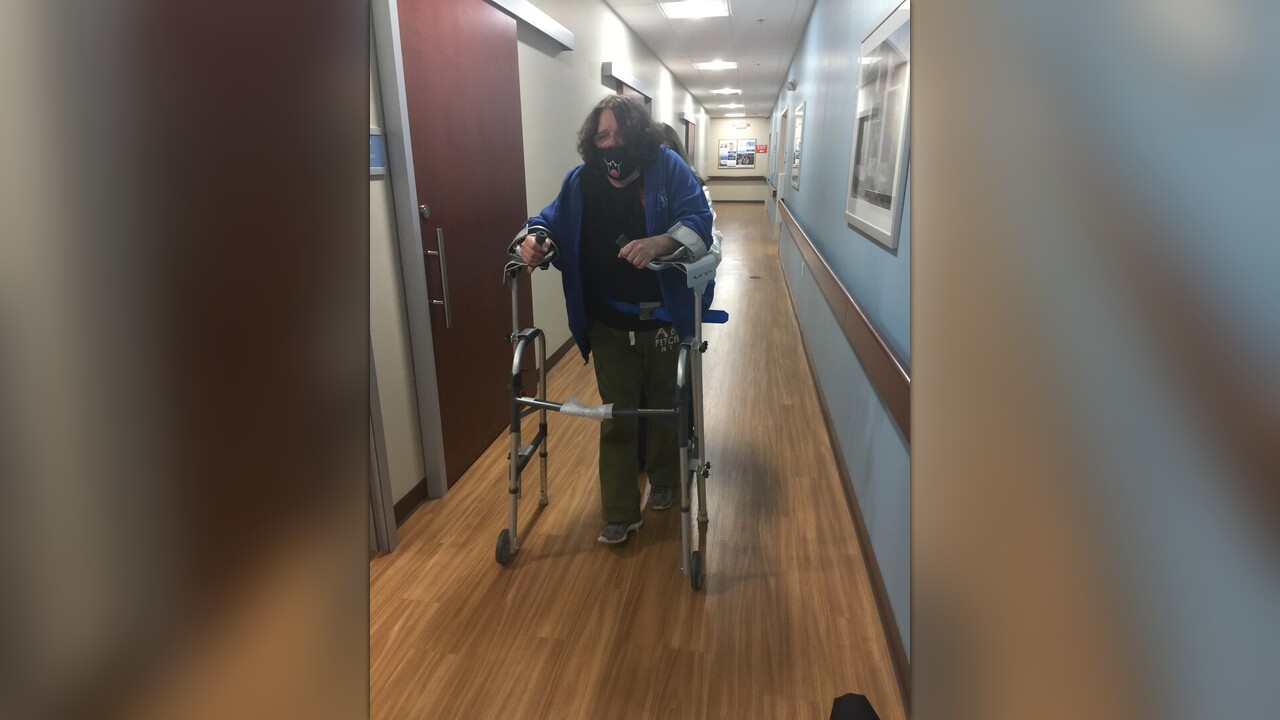 This is more than a walking bike, this is about family, belonging, mobility, freedom, agency and connecting with each other in kindness, feeling whole
$2,900
raised of $3k goal
11 Hours left
Start a campaign like this
Profile privacy settings
Public profiles are indexed by Google and other search engines.

Show the number of campaigns run, contributions received, total raised, and date the organization started with FundRazr.
Show a chronological feed of contributions, campaigns milestones, etc.
Stats and activity can only be shown when the profile is public.
It might take up to 3 minutes until changes appear for visitors.